Main content starts here, tab to start navigating
Our Story
The Black Oak Restaurant and Tavern opened on February 1, 2016 at 9630 S. Pulaski in Oak Lawn. It draws it's name from the earliest-known name for the Village of Oak Lawn, Black Oak Grove. The Black Oak brought life to the Park Lawn Strip Mall that had been vacant for years. We are a family-friendly casual restaurant with upscale food and drink designed to connect neighborhoods and families. Started by residents from Oak Lawn, Evergreen Park, and Beverly, the Black Oak is dedicated to giving back to the communities it serves and uplifting the neighborhood.
Owners (as pictured) include: Pat O'Keefe, Jim Sheehan, Rich Eber, Matt Fasan, Mike Griffin, and Dave McCarthy.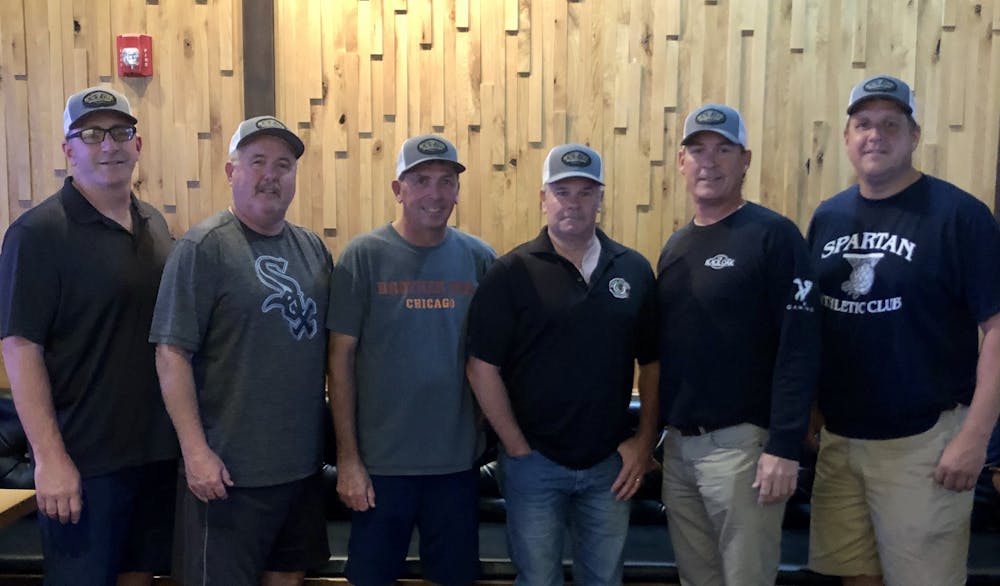 Join us for food and drink - stay for a great time!
The Black Oak Restaurant and Tavern is proud to be a community establishment. From sponsoring local sports teams, hosting fundraisers, catering for local first responders, healthcare workers, schools and community staples, you will see us step up and step out to lend support. We are Southside proud!